Imagine Solutions: A nationally recognized Thought Leader Conference & 3 deep-dive Seminars driven by a profound respect for learning

An experience that awes and inspires. Events that compel you to think and think again. Speakers and presentations that leave you wanting more because the ideas and endorphins racing through your brain are sending you a message: what you've just learned is important and exhilarating.
Ideas at the edges—breakthroughs, cutting-edge concepts—still fuzzy in most minds—will be brought into sharp focus by some of the most visionary thinkers in the world at the Imagine Solutions Conference in February and three Imagine Solutions Seminars: November, January & March.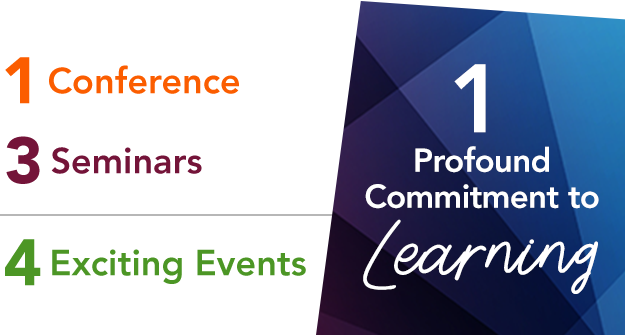 14th Annual National
Thought Leaders Conference
Held in Naples, Florida
March 4, 2024
Unlike. Any. Other.
This conference has been described as one that is "unlike any other" and the 14th annual conference promises to wake up all your senses. It will be a day of a-ha moments, thought provoking Big Ideas, and game-changing insights.
At our 14th annual Imagine Solutions Conference you'll think twice. You'll be inspired. You'll discover the future from the visionaries making a difference in our world, and you'll have the opportunity to meet them during the breaks.
18+ speakers • 10 important topics • 1 incredible day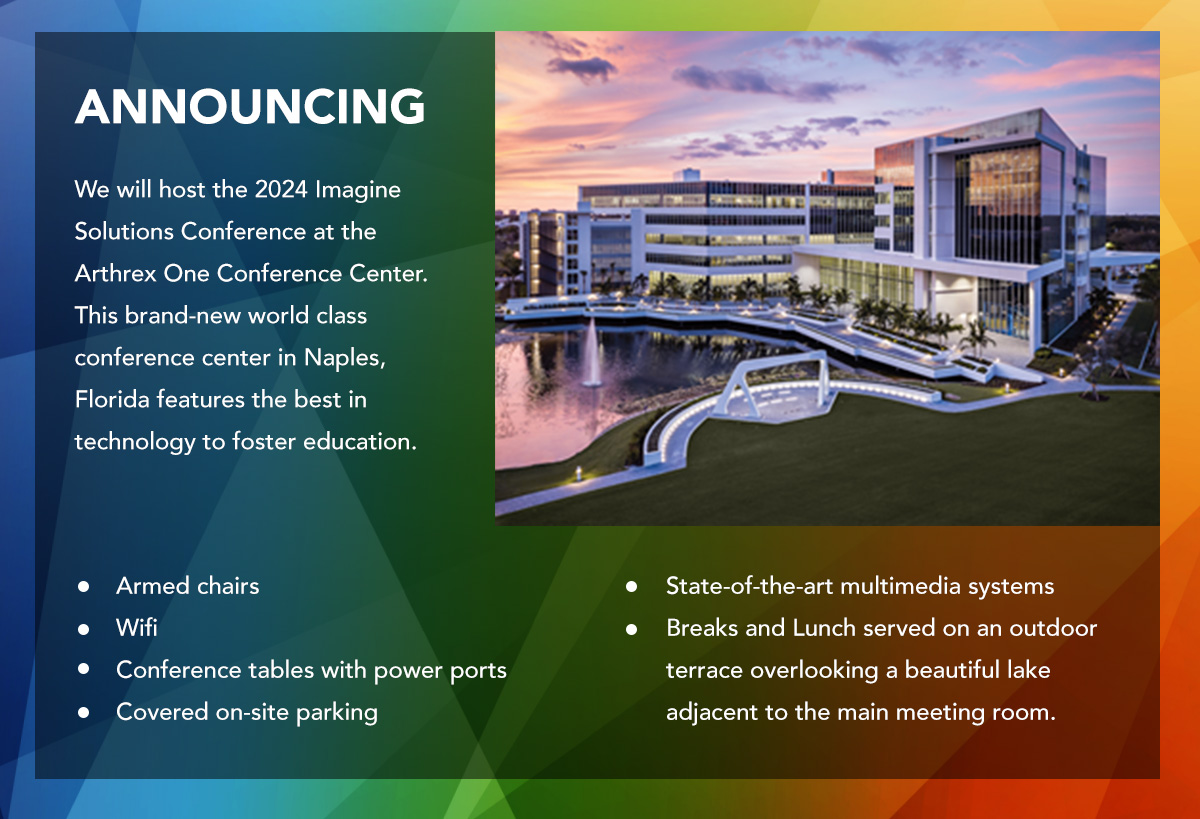 Ticket Pricing
$700 each | $355 each Scholarship Attendees
Event Details
March 4, 2024 at the Arthrex One Center in Naples, Florida.
This year's theme is: Unlike. Any. Other.
A Continuum of Big Ideas & Learning


Starting with a discovery dating back 375 million years, to what will shape our lives ten years out, and more – Imagine Solutions conference 2024 will truly bring alive the theme: unlike.any.other!
From paleontology, to AI, to medicine, to the arts, to science, to world orders, to disruption, to ethics, to social innovators, to demographics – all are part of the fabric of preeminent learning at the 2024 Imagine Solutions Conference.
On March 4, 2024 you will meet the leader of a musical trio that dominated the voices of the 1960s through the 1990s; the hottest AI artist in the world; Carnegie Endowment's expert on changing world orders; the scientist creating breakthrough technologies in neurodiagnostics; the chair of the Boys and Men Project at Brookings Institute; the astrophysicist and Nobel Prize winner who led the development of the James Webb Space Telescope; a MacArthur Genius Award winner who leads a lab focused on frugal innovation; a technology polymath explaining AI; 12 frontline nurses handling covid patients who formed a choir that captured the hearts of America; a cultural anthropologist, ethnobotanist, author, and photographer; and more.
This conference truly is unlike any other.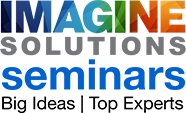 Iran - A Ticking Time Bomb
November 7, 2023
5:30 pm – 7:00 pm
G&L Theater on the Campus of Community School of Naples
Iran – A Ticking Time Bomb
There is so much we don't know about Iran but what we do know should scare us.
Currently the United States distrusts Iran 100% and yet our population knows little about them.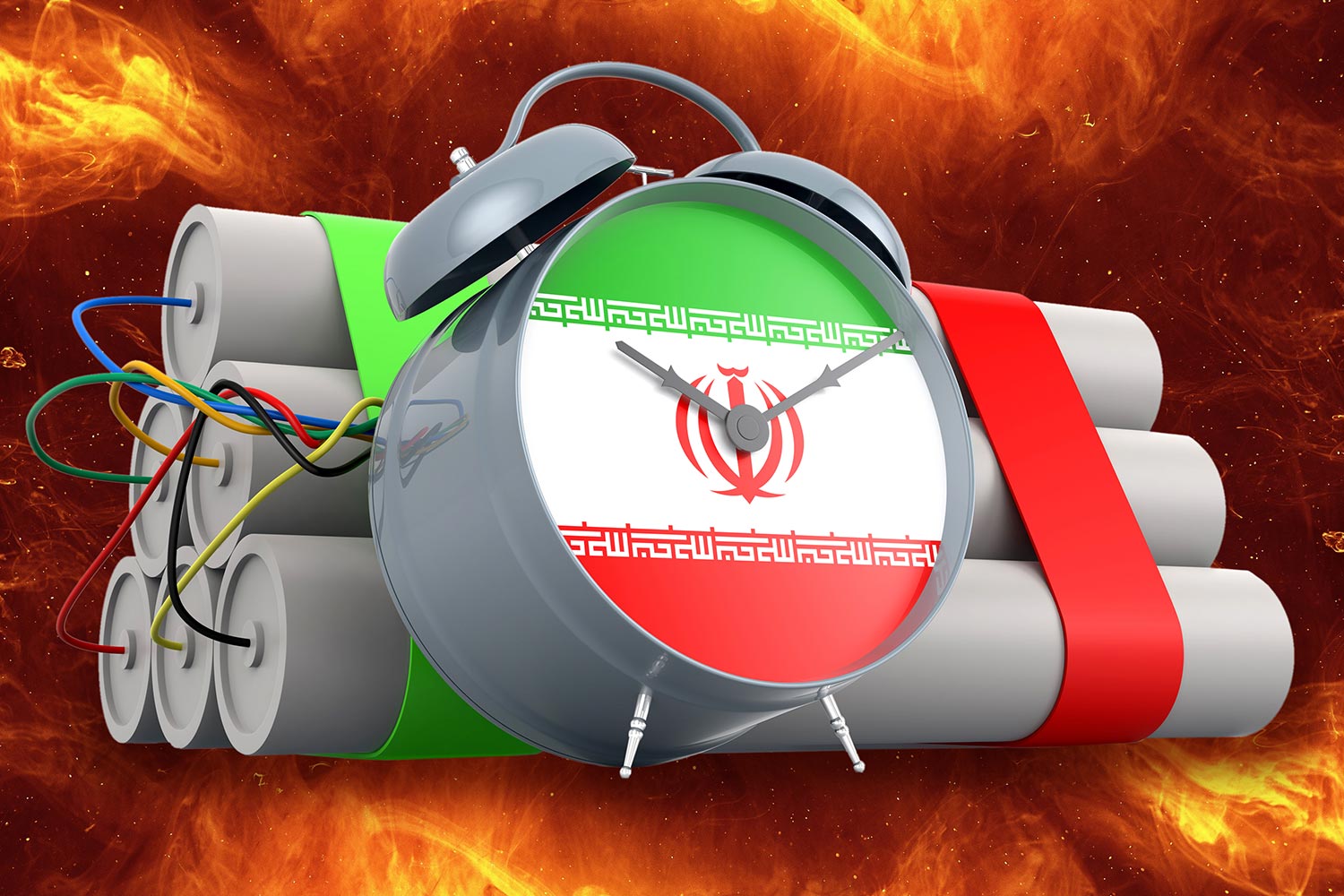 Keep in
Touch
Big ideas happen all the time. We'd love to keep you informed about what's new at Imagine Solutions, exciting things our past speakers are accomplishing, and other important topics of curiosity and inspiration.