Imagine Solutions: A nationally recognized Thought Leader Conference & 3 deep-dive Seminars driven by a profound respect for learning

An experience that awes and inspires. Events that compel you to think and think again. Speakers and presentations that leave you wanting more because the ideas and endorphins racing through your brain are sending you a message: what you've just learned is important and exhilarating.
Ideas at the edges—breakthroughs, cutting-edge concepts—still fuzzy in most minds—will be brought into sharp focus by some of the most visionary thinkers in the world at the Imagine Solutions Conference in February and three Imagine Solutions Seminars: November, January & March.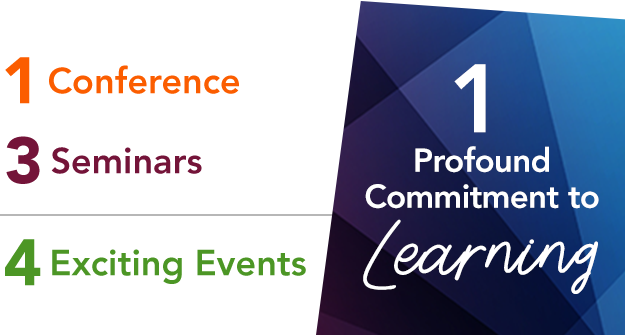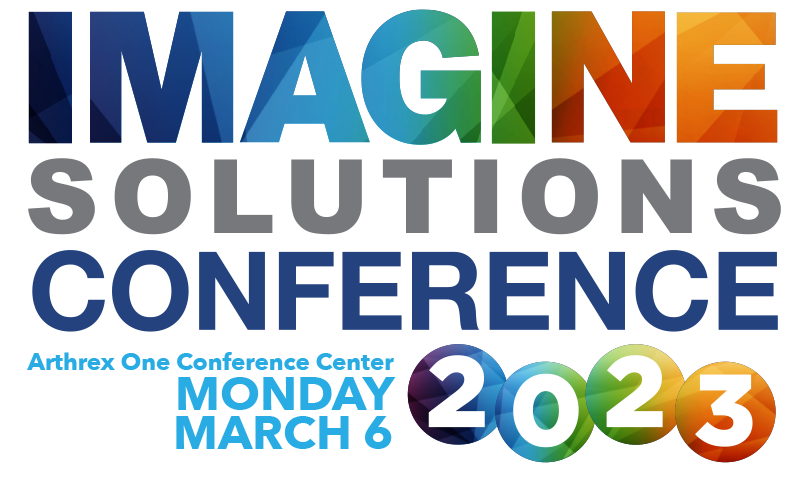 13th Annual National
Thought Leaders Conference
Held in Naples, Florida
March 6, 2023
Leadership, Innovation, Inspiration
"The best way to predict the future is to create it." Abraham Lincoln. Now is the time to focus on the leaders and innovations moving us toward a better future. Join us on March 6, 2023, and be inspired by thought leaders, game changers and inventors across the landscape of science, technology, medicine, education, the arts, exploration, and more.
20+ speakers • 10 important topics • 1 incredible day
All are leaders. All are innovators. All will inspire us.
Ticket Pricing
$700 each | $355 each Scholarship Attendees
Event Details
March 6, 2023 at the Arthrex One Center in Naples, Florida.
The theme for the 2023 Imagine Solutions Conference is Leadership, Innovation, Inspiration. These three words frame what is important as we look to the future across a landscape of critical, impactful, and inspiring topics.
Leadership
Leaders guide and influence our most important issues and topics. Throughout the conference we will meet the top leaders in a variety of fields and answer the question on everyone's mind: where will our next generation of leaders come from?
Innovation
To continuously move forward, our society must be innovative. We believe the most important innovations are in the fields of science and technology. A year ago (2021-2022) we created the concept "Awaken America to the Excitement of Science and Technology." In our second year of the national program (2023) we will bring breakthrough topics that include a world-changing geneticist; a mycologist leading the development of medicinal fungi; a neuroscientist and pioneer in brain–computer interfaces; a world-renowned biochemist and founder of Impossible Foods; the science leader in regenerative medicine renowned for creating the first "personalized heart"; ending blindness – a professor of Ophthalmology whose research developed breakthrough gene therapy for retinal diseases; the leader of NSF who provides over $8 billion each year to fund basic science research; and so much more.
Inspiration
Storytellers and the messages they share can make us laugh, cry, well up with pride, and move to action. This is the core of the 2023 Imagine Solutions Conference. Each presentation will bring a different reaction or an idea that reaches you at your core. A relevant session this year will address civil discourse. A visionary will inspire us with the word's first underwater marine laboratory. An American fiber artist will wow us with her skyscraper-sized public art instillations. A private citizen will share how he singlehandedly is leading the restoration of Mozambique's famous Gorongosa National Park.
Throughout this inspiring conference, each speaker will bring alive these three words as we frame leadership and what is important to a bright, innovative, and inspiring future.
Join us March 6 for Imagine Solutions Conference 2023. Our line-up of speakers will change and grow as we near the conference date.
Keep in
Touch
Big ideas happen all the time. We'd love to keep you informed about what's new at Imagine Solutions, exciting things our past speakers are accomplishing, and other important topics of curiosity and inspiration.